15 Years of Experience
Restoration Services
Through over a decade and a half of experience in the restoration industry, we have learned that our customers value three things; time, peace of mind, and high-quality workmanship. These are the three things you can count on when working with Mega Restoration. The need for restoration typically follows a surprise disruption to your life and all you want is a return to normalcy with as little stress as possible. You want to walk back into your home or business and pick up where you left off. That's where we come in!
From the moment you call Mega Restoration, our experienced team will handle all aspects of the reconstruction project and be there for you every step of the way. We take on the responsibility of coordinating all the personnel, equipment and supplies needed to return your property to its former condition. Whether it's a small restoration project or large-scale commercial property, we are here to provide exceptional customer service and quality work you can depend on.
From the initial inspection to the final cleanup, Mega Restoration will work closely with you to complete your project on-time and on-budget. Our team of licensed, bonded and insured professionals pride themselves on surpassing the highest industry standards of quality and safety. We get great satisfaction from knowing that our hard work is helping you and your loved ones recover from such a traumatic disruption to your lives.
Mega Restoration is your one-stop restoration solution. We deal with all the stress so you can focus on what matters most; getting your life back on track.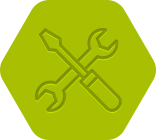 Professional Services
Mega Restoration is a licensed, bonded and insured company that provides professional, comprehensive restoration services. We specialize in mold remediation, asbestos removal, fire and water damage cleanup and restoration in the Los Angeles area.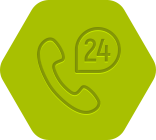 24/7 Services
Our emergency line is available 24 hours a day, 7 days a week so we can respond as soon as you need us. Emergencies don't wait for regular office hours, so why should you? Call us day or night!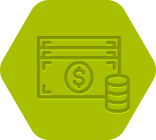 Cost-Effective Solutions
We strive to provide our customers with fair, competitive pricing that won't break the bank. Along with cleaning and restoring the impacted areas, we also check your home or business for potential future issues in order to protect your property and save you from future costs moving forward.
Getting a quote is simple.
It's fast & easy!

Reviews from Real Customers
We can't thank Mega Restoration enough. We woke up to water coming down through our lights in the first floor. We scrambled to find a plumber and somehow . . .
We had a flood in our home in late February. Our supply line in our kitchen broke and we came home to our kitchen and living room completely saturated. We found Mega . . .
Thanking Eran from Mega Restoration. We were out of town on a family vacation. Our housekeeper called us freaking out that there was water coming from . . .