Professional Restoration Services
At Mega Restoration, we strive to be your one-stop solutions for all your disaster recovery and restoration needs. We have over fifteen years of experience responding to and addressing emergency situations, including water damage, fire damage, storm damage, earthquakes, asbestos removal and mold remediation. Our Emergency Response Team is available 24/7 and is eager to lend their expertise to tackling even the most extreme, challenging restoration projects. Request a quote today!
Our goal is to get your life back on track and
help minimize any interruptions.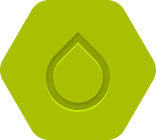 Don't wait when it comes to water damage! The longer you wait, the greater the consequences and costs. Customers across the country have hired our water removal experts to handle even the most extreme, urgent cases.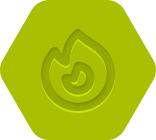 Fires can be traumatic, dangerous experiences and we know that the last thing you want is to be displaced from your home. Our specialized professionals have extensive restoration training and experience. We will act quickly to clean up and restore your home to its pre-fire condition.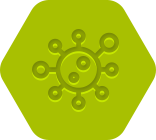 Call us at the first sign of mold so we can knock it out before it spreads! By maintaining industry standards and following strict government guidelines, our team provides effective mold remediation that prioritizes the health and safety of you and your family.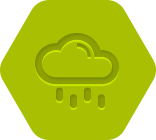 Extreme weather can be disastrous for your property. Whether the damage is from wind, rain, or fire, our Disaster Recovery Team has experience responding to all kinds of disasters, both large and small.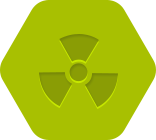 Asbestos exposure can lead to serious health problems and should not be taken lightly. Call in our experienced, certified team of professionals to locate, contain, and remove the asbestos from your home or business.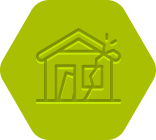 Few things in life can take you by surprise like an earthquake! They can also do severe damage to your property. Our Emergency Response Team can be there within the hour to assess the damage and help plan the restoration process.
Getting a quote is simple.
It's fast & easy!
Time, peace of mind, and a job well done. These are the things you can count on with Mega Restoration services. We handle all aspects of a reconstruction project, manage all the details from start to finish, and guarantee all the work we do. Whether it's a small restoration project, or large-scale commercial property, we are here to provide exceptional customer service and quality work you can depend on.

Reviews from Real Customers
We can't thank Mega Restoration enough. We woke up to water coming down through our lights in the first floor. We scrambled to find a plumber and somehow
We had a flood in our home in late February. Our supply line in our kitchen broke and we came home to our kitchen and living room completely saturated. We found Mega
Thanking Eran from Mega Restoration. We were out of town on a family vacation. Our housekeeper called us freaking out that there was water coming from
At Mega Restoration, we believe that educating homeowners on how they can prepare for and respond to emergency situations is an essential part of our job. Check out our blog page for industry-related guides, tips, news and more!