Fire Damage Restoration in Los Angeles
Fires can be especially devastating to your home or business. After the fire is extinguished and the trucks leave, your property will likely suffer from not only fire and smoke damage, but also widespread water damage and flooding from the firefighting efforts. Looking at your property in this condition is overwhelming and like most people, you probably don't know where to begin.
The first step in initiating the restoration process is to contact your insurance provider(s), a public adjuster, and a local restoration company. As soon as you contact our 24/7 response line, our Emergency Response Team will arrive on site within the hour to begin securing the premises and developing a plan based on the nature and extent of the damage. We will be by your side from the moment we arrive through the entire lifespan of your restoration project.
Homes and businesses that have recently caught fire are prone to a variety of hazards, from falling debris to carbon monoxide and electrocution. Most of these hazards are invisible to the untrained eye and though your home may seem stable, exercising extreme precaution is essential. You should never enter your home following a fire until it has been cleared by local authorities and fully assessed by fire damage restoration experts.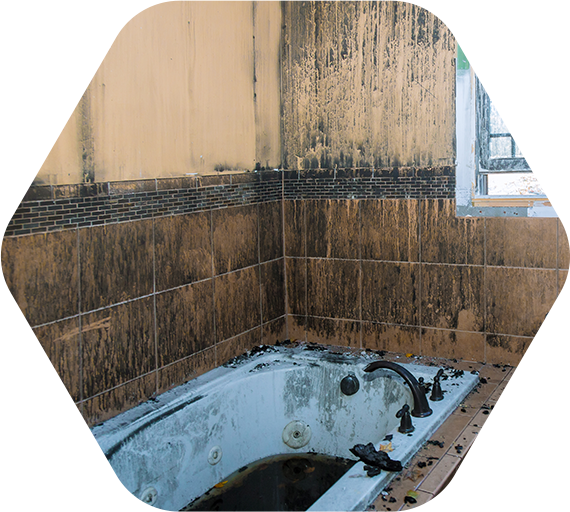 Our Emergency Response Team will begin by doing a full assessment of your property to determine the best way to remove all potential hazards. This stage involves taking out any loose debris and extracting the water used to extinguish the fire along with any soot that could cause residual effects if left unattended. This removal process enables us to assess the full extent of the fire, smoke and water damage as well as what will need to be repaired or replaced. Before restoration can begin, we address any moisture, mold or smoke remnants and ensure the structure's integrity is ready for construction. Finally, once the space has been fully cleaned and sanitized, we can start the important work of rebuilding the damaged areas and restoring your property to its pre-fire conditions.
At Mega Restoration, we know that after undergoing such a traumatic event, the last thing you want to deal with is additional stress. We will do everything in our power to avoid disrupting your life and minimize any further inconvenience to you and your family. Our team will work together with local authorities and insurance companies to quickly secure your home or business, mitigate any loss, and execute the clean-up and restoration process so you can focus on what matters most; getting your life back on track.
Reliable Damage Restoration Services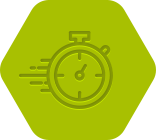 Faster Response, Top Notch Support
The professional team at Mega Restoration is dedicated to responding immediately to any emergency. A rapid response lessens the damage, limits future consequences, and reduces overall cost.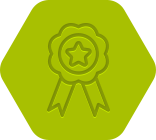 Highly Trained Damage Specialists
Mega Restoration's certified technicians will see your project through to completion. We take care of all necessary documentation and bill your insurance company directly when necessary.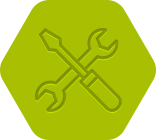 Advanced Equipment and Techniques
Mega Restoration's advanced equipment helps to detect hidden moisture, extract any standing water quickly, as well as thoroughly dry and clean your home and belongings.